Welcome to our "Meet the Team" page!

We are excited about earning your business!

We want you to enjoy your experience with our company, and we want to build a positive personal relationship with you. In doing so, we think that we will be able to serve you better!

We hope to earn your trust and loyalty, so we will work very hard to do that.

We want you to get to know us, as well. Listed below are our team members.

We look forward to serving you!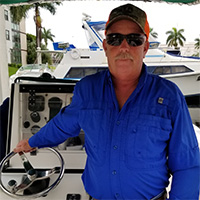 Captain Kevin Bill

Captain Kevin Bill moved to Naples from Ft. Myers in 1979 and graduated high school in Naples in 1983. Captain Kevin started the company in 1998.
It has been a passion of his to be on the water,in and around boats for all of his life. He has over 40 years of boat handling and salt water fishing experience, as well as, being rated as a Master Captain by the United States Coastal Guard. He loves fishing, as well as exploring remote islands and out of the way places.
Captain Kevin is a retired professional Fire Fighter and Emergency Medical Technician with 14 years experience in that field. He also served as a CPR instructor for many years, while in the Fire Department. He enjoys meeting new people, teaching fishing and being on the water. He also enjoys Hunting, Target practice with his guns, archery, and other outdoor activities with his family.

Captain Kevin married his wife, Rachel, in 2001. They have a 20 year old daughter named Hannah, a 17 year old son named Samuel, a 13 year old son named Caleb, a 10 year old son named Joshua, and a 7 year old daughter named Callie.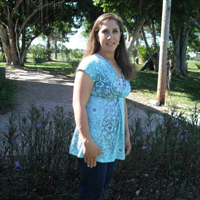 Rachel Bill

Rachel Bill moved from Oregon to Naples after she married Kevin in 2001. Rachel has a degree in Human Development with a minor in Education. She also has her certification in Early Childhood and Elementary education.
Rachel answers phones and books charters. She also performs various support functions to help the company.
Rachel looks forward to helping make your charter experience satisfying.